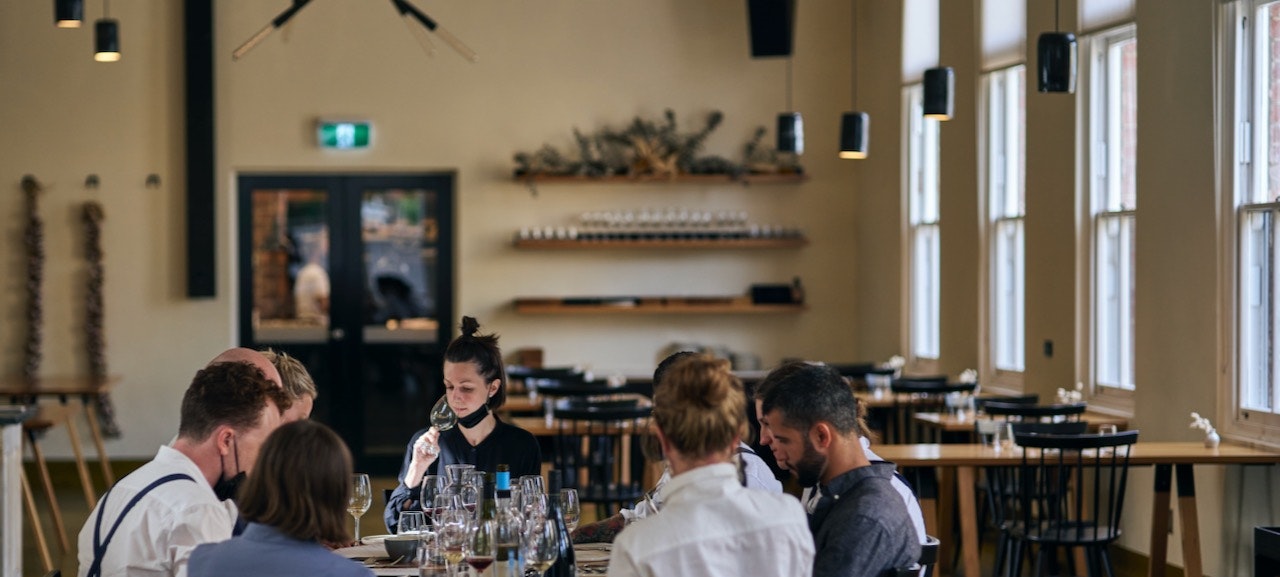 JOIN OUR RESTAURANT TEAM

FRONT OF HOUSE SECTION WAITER
We have a position vacant for a front of house section waiter.
2-3 shifts per week.
Previous experience in a similar role favourable but not compulsory for the right applicant.
Personality essential with comprehensive on the job training provided. Valid RSA required.
PERKS
- Daytime shifts only, Fridays-Sundays, no early mornings or late nights
- Flexible casual hours
- Staff meal provided every shift
- Tips divided equally
- Staff discounts
- Working with some the best food and beverage producers in the state
- On the job beverage training with regular tastings + producer visits
- Dedicated, passionate team who promote an inclusive and respectful workplace
- Opportunities to learn about farming, agriculture, fermentation, preservation and seasonality

Email your cover letter and CV to talent@theagrariankitchen.com.
JOIN OUR KIOSK TEAM

KIOSK SUPERVISOR
An opportunity exists for an exceptional hospitality professional to join our Agrarian Kitchen team as Kiosk Supervisor.
Located in New Norfolk our Kiosk is open Saturdays and Sundays from 11am - 2:00pm serving a range of sweet and savoury dishes, beverages and coffee.
All items in the kiosk are prepared by our chefs using seasonal, local produce and a range of house made bread, pastry, cheese and charcuterie.
We have a casual role as Kiosk Supervisor available for approximately 10 to 15 hours a week and must be available to work Friday, Saturday and Sunday.
This role is ideal for someone with experience in a similar takeaway, café or bakery environment looking for a casual position.
You will be responsible for:
- Managing the day to day operations of the kiosk
- Upholding an incredible level of customer service that guests can't wait to come back to.
You'll need to be a proactive thinker and work in an organised and efficient manner with an eye for detail.
You will be working with 1-2 other team members in the kiosk.
Previous experience working in a similar environment is essential and supervisory experience is preferred.
Email your cover letter and CV to talent@theagrariankitchen.com.