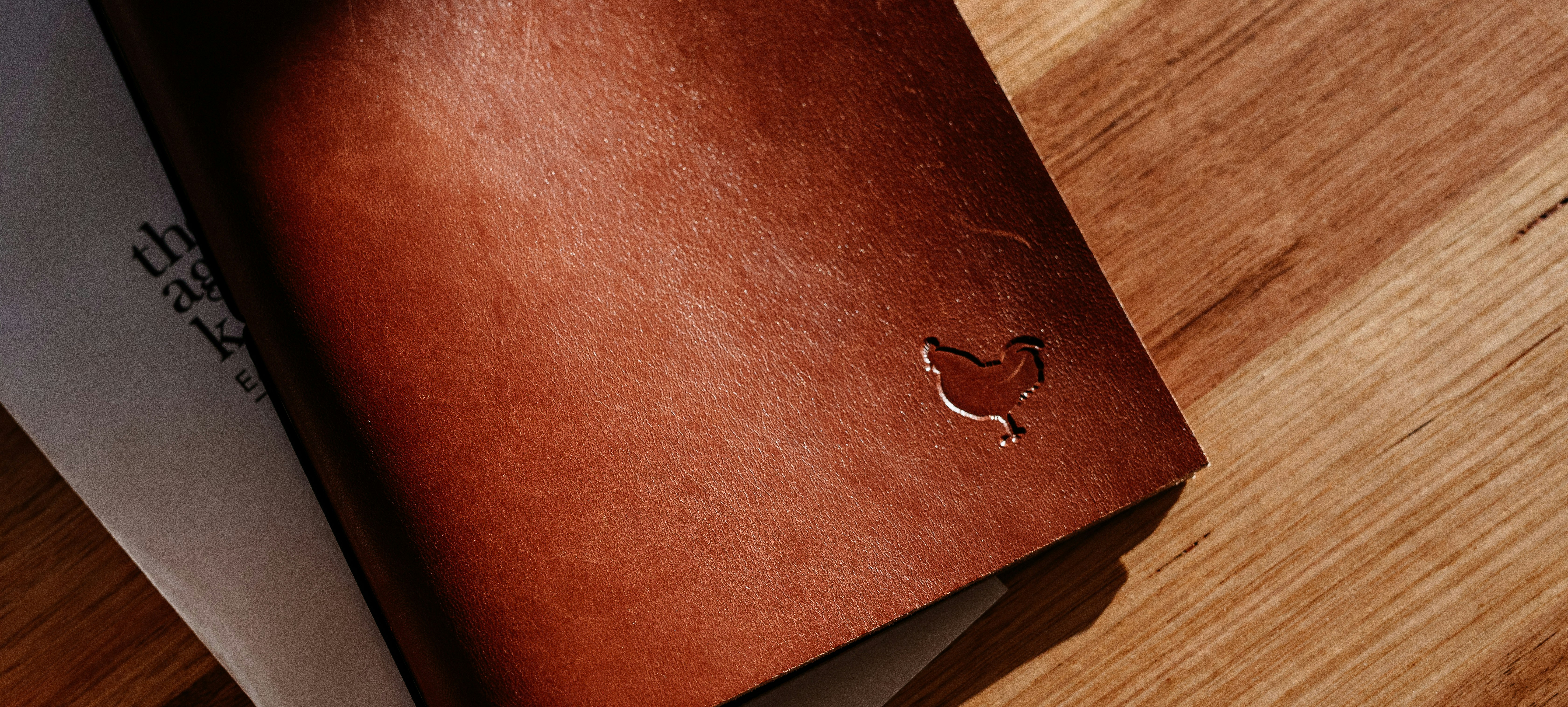 The restaurant opens for lunch Fridays, Saturdays and Sundays for bookings between 11.00am - 2.30pm.
Reservations are essential and open 4 months in advance. A maximum of 8 guests per table. Email us if you wish to book 9 guests or more.
DINING
We only offer a set menu priced at $140pp ($150pp from 1 March 2023) (beverages are additional) giving guests a uniquely local food experience whilst enjoying a number of courses featuring a selection of produce grown in our garden and sourced from a network of Tasmanian producers, farmers and fishermen. This dining style allows our guests to have the freshest seasonal produce of the day as best prepared by our passionate team.
BEVERAGES
We offer matched alcoholic or non-alcoholic beverage pairings for $70pp or you may order from the beverage menu.
IMPORTANT NOTE ABOUT DIETARY RESTRICTIONS
We are unable to accommodate the following dietary restrictions: Fodmaps, vegan, dairy-free/lactose-free, kosher, halal, paleo, keto. (please be aware that we use animal rennet in our cheese)
You MUST advise us upon making your booking if any of your guests have any allergies or other dietary requirements.
We are unable to cater for dietaries without 24 hours notice and will not accommodate these if you only advise us on the day.
CHILDREN
Children are welcome but please be aware that those aged 3 and above must partake in our set menu priced at $140pp as they contribute to our total number of guests. We do not offer a separate children's menu for children aged 2 and under.
Please ensure children are well behaved and quiet at all times for the comfort of all guests dining.
Our staff reserve the right to ask parents to take children outside if they are loud.
DURATION
Please allow 2 hours to enjoy our menu. Reservations at 11:00am, 11:30am and 12:00pm are required to vacate the table after 2 hours to accommodate the second sitting.
PUNCTUALITY
Please arrive on time for your reservation. We will hold your table up to 15 minutes after which time you may be charged a cancellation fee of $140pp ($150pp from 1 March 2023). We are not able to offer additional spaces in the restaurant for guests arriving earlier than anticipated.
---
TERMS AND CONDITIONS
Credit card details are required when making a reservation. You must notify the restaurant of cancellations or reductions in party size at least 24 hours prior to your confirmed booking time. Any cancellations or changes made within 24 hours of your booking time will incur the $140pp ($150pp from 1 March 2023) cancellation fee.
Please ensure all of your dining guests are aware of our cancellation policy to avoid the cancellation fee.
PAYMENTS
We DO NOT accept cash. We accept Debit, Visa and Mastercard payments.