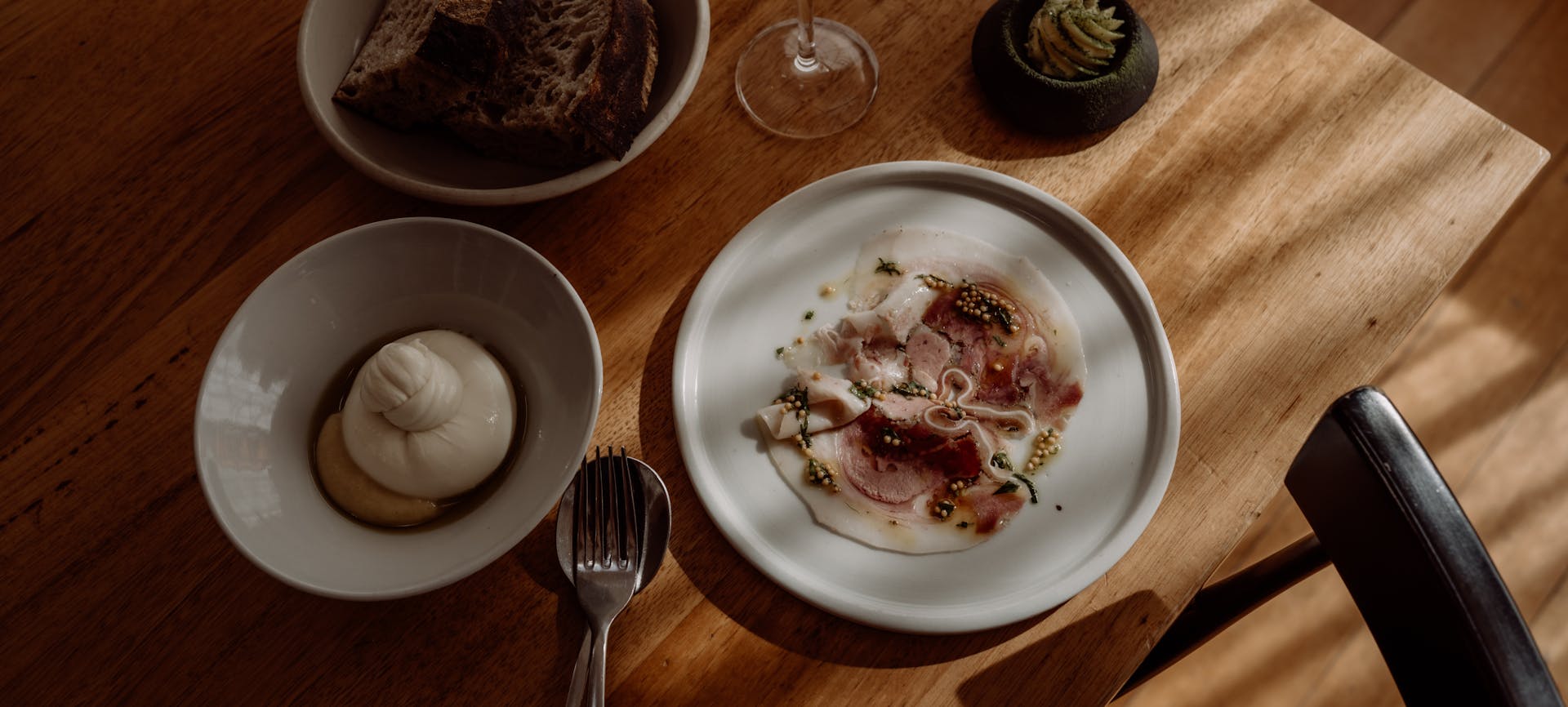 Restaurant Menu
A truly local food experience is the essence of The Agrarian Kitchen restaurant. Our menu sources ingredients from the land around us, whether it's our own garden, the community garden across the road or a network of local gardeners, producers, farmers and fishermen.
It is weeks, months and sometimes years in the making beginning when seeds are planted.
It is here that the fundamentals of our kitchen include cheese making, whole animal butchery, smoking, fermentation, wood-fired cooking, bread making and charcuterie. We are proud to serve you produce that is at its best today.
At the core of our offering we hope the integrity of the ingredients speak for themselves.
Below is a sample menu and is subject to change weekly
$150pp (food only)
Angasi oyster, cucumber vinegar + dill
Radish + green sauce
Scotch egg + smoked onion mayo

Sourdough bread, kefir butter + dried onion
Burrata + burnt lemon
Pancetta

Spigarello, fermented green tomato + fish sauce

Green corn polenta, smoked fish + sculpit

Lamb loin, smoked rib + mustard leaf
Carrots, butter + parsley

optional house made cheese add $15pp

Apricot sorbet + meringue
Bay leaf custard tart
Pumpkin miso caramel