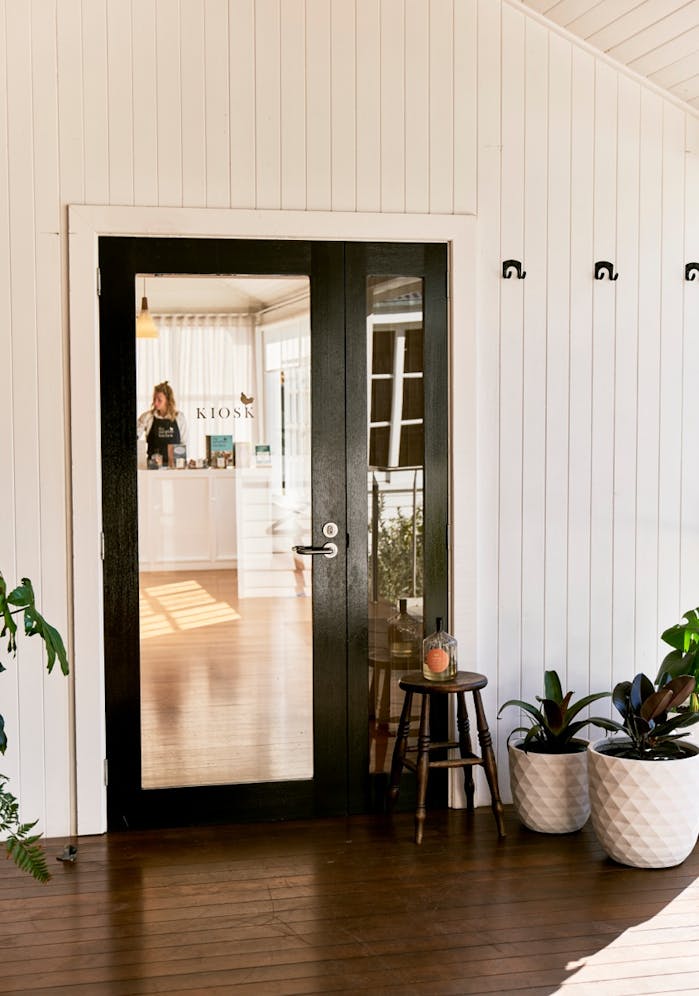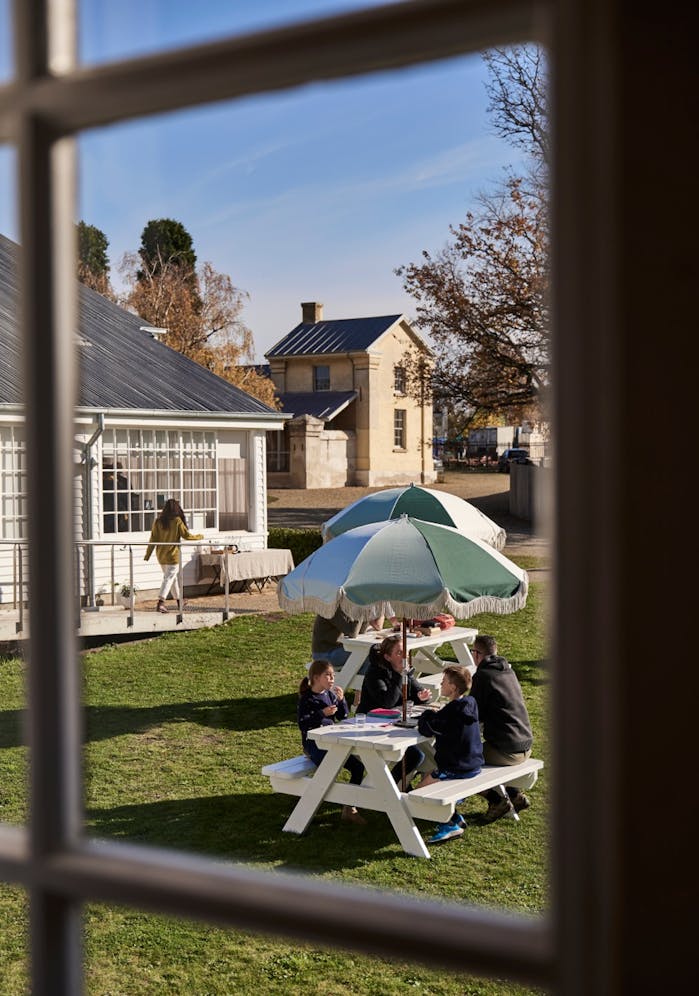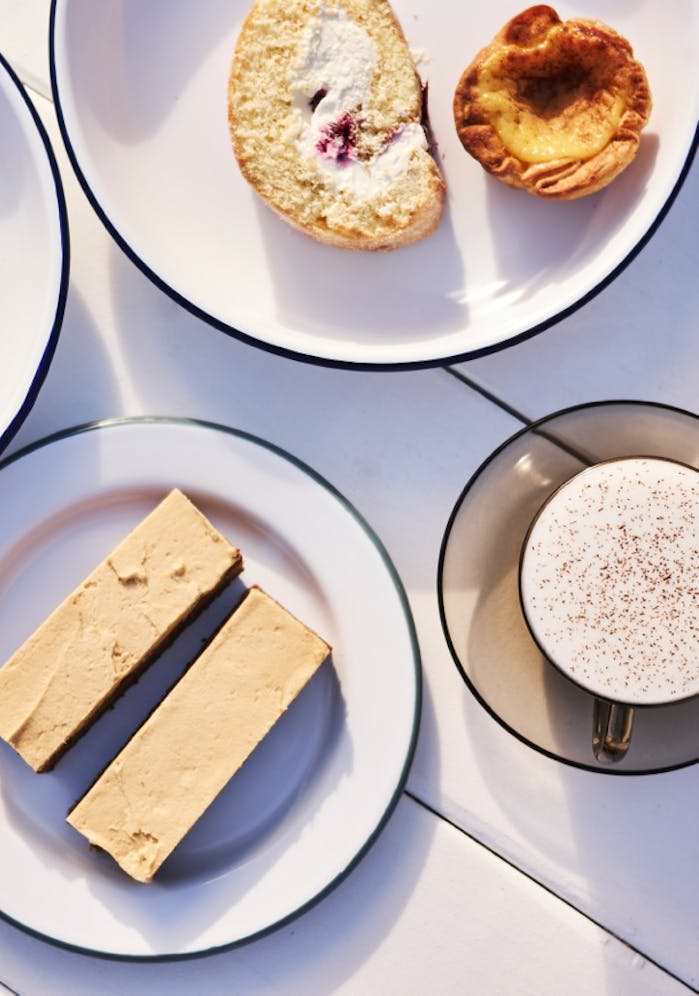 About the Kiosk
The kiosk is The Agrarian Kitchen's casual outdoor offering. The vibe on the front lawn is picnic tables, umbrellas and rugs, with dogs and children in equal measure soaking up the sunshine. Alternatively, take it away to enjoy at a picnic spot within the beautiful Derwent Valley.
The menu changes weekly, making the most of our own garden produce and that of Tasmanian producers. The selection of pastries, cakes, sandwiches, salads and cheese, all made daily in house. Enjoy with a cocktail; glass or bottle of local wine, beer, cider or a hot beverage.
The kiosk opens Saturdays and Sundays from 11.00am to 2.00pm. Reservations are not required.
The kiosk menu is available on our instagram and facebook pages each Friday evening.